WITH
Composing [an ecosystem of] sounds and knowledges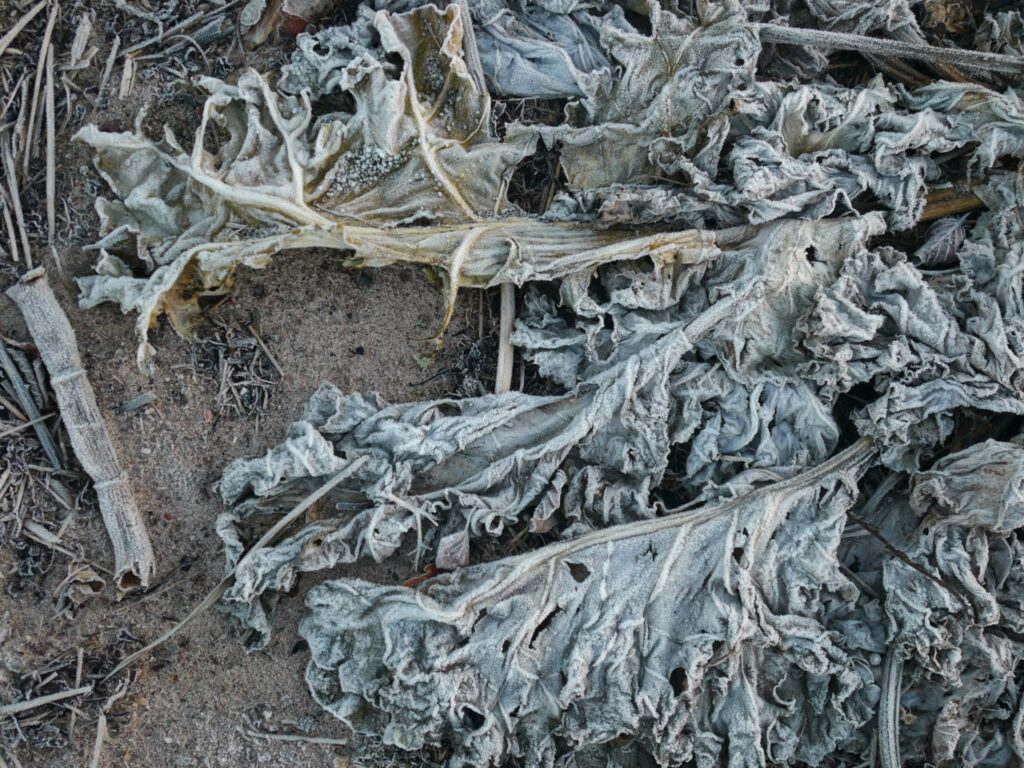 Komposition – Feminismus – Diversität, Inklusion – Ökologie
METHODOLOGIE(N)
meiner künstlerischen Forschung als Komponistin
Komposition und Hören…
Zeitgenössische Musik, experimentelle Musik, Improvisation
Elektronische Musik – Hörkultur, Hören als Werkzeug
Barocke Musik – prä-dramatisches/post-dramatisches Theater, Ideen wie die Affektenlehre als Verbindung von Konzept und Emotion/Körper
Hören = Komponieren
Forschen mit Tun, Tun mit Forschen
…Akustik, Fieldrecording
Bregman, A. S. (1990). Auditory Scene Analysis. The Perceptual Organization of Sound.
Annea Lockwood, Pauline Oliveros, Éliane Radigue (OCCAM)…
Westerkamp, H. (2002). Linking Soundscape Composition and Acoustic Ecology.
Schafer, R. M. (1994). The Soundscape: Our Sonic Environment and the The Tuning of the World.
…und Musikwissenschaft…
Georgina Born – Lecture Serie, Susanne Kogler, Malik Sharif – Lecture Serie…
Louise Marshall, Salome Voegelin – research about sound art
Künstlerische Forschung…Komponist*innen
Darla Crispin – Lecture Serie, Gérman Toro-Pérez, Orpheus Institute, Tom Beghin, Louise Devenish, David Toop, Sarah Weaver, Clara Ianotta, Chaya Czernowin, Liza Lim, Cat Hope (Monash)…
Neurowissenschaften, Brain Research
Eric Kandel: The age of insight, die Erforschung der Wahrnehmungsprozesse, kreative Wahrnehmung, zweiteiliger Prozess
Francisco J. Varela: embodied cognition, enaction: bringing forth an interdependent world in and through perception
Sigrid Schmitz und Grit Höppner: queer perspectives on current brain discourses, brainbody-in-culture – (2014) Gendered Neurocultures. Feminist and Queer Perspectives on Current Brain Disorders.
Philosophie, Phänomenologie
Jean Luc-Nancy: exposition and community, being-in-common – für das Musiktheater wichtig. Hören
Don Ihde: Listening and Voice. Phenomenologies of Sound.
Han, B.- Ch. (2014). Im Schwarm. Ansichten des Digitalen.
Feminismus
Rosi Braidotti, nomadic subjects, materials, identities
Katy Deepwell, Kunsthistorikerin, feminism and activisms+theories, feministing, Verbindung Kunst-Politik-Theorie, Personal/Political
Judith Butler, Toward a Performative Theory of Assembly, performative Körper, die einander durchdringen und entgrenzen – Performance und Theater
Donna Haraway: Durchdringung und Zusammenwirken Körper-Instrument, Critters, Kompost und Komposition, situated knowledges
Val Plumwood, Australian philosopher and ecofeminist
Soziologie, Kulturwissenschaften
Interessant in Verbindung mit der Ausübung von Musik, wie wird Musik praktisch aufgeführt und ausgeübt? Wer, wo, unter welchen Umständen? Digitaler Raum, Pandemie.
Kultur als Begriff wird für mich immer wichtiger
Kunstwissenschaften, Filmwissenschaft, Theaterwissenschaft…
Laura Mulvey: Male Gaze, Gespräch darüber – Female Ear, Female Listening – Gesellschaftskritik
Jean Luc Godard: politisch Filme machen
Michel Chion: sound in space, voice
Visual Art, Tanz…
Autoethnographie
Die Umgebung und die Community kennen und definieren, die eigene – als Komponistin und im Rahmen von Forschungen: wovon rede ich? Über wen? In welcher Funktion?
Blog, schrieben über Komponist*innen
Aufweitung des Begriffes Gender, Inklusion und Diversität, People of Colour, BIPoC
f:p network Diskussionen, alle Geschlechter
Indigenous People
Menschliche und nicht-menschliche Lebewesen oder Lebensformen
anorganische Elemente
führt direkt in die >>>
Ökologie
Fortsetzung des Feminismus
Verwesung als zentrales Merkmal
Perspektive der Indigenous People
Elektronische Musik & Musiktheater
Hören als empathische Erforschung der gesamten Innen- und Umwelt, Polyphonie des Ökosystems
Synthese: griechisch für compositio
Musik ist federführend, seit 1962
Komponist*innen greifen die Idee einer Ökologie auf: John Cage, R. M. Schafer, David Dunn, Hilde Westerkamp, Annea Lockwood, David Dunn, Pauline Oliveros, John Luther Adams, Liza Lim, Daniel Portelli…
Lim: die Ökologie ist auf mich zugekommen
Hungry Listening, the composer and Indigenous researcher in sound Dylan Robinson
Amanda Fayant, singer, composer, artistic researcher, Métis
Gérman Toro-Pérez: Ökologie in der Elektronik
Thomas Grill: Rotting Sounds
The musicologist Kyle Devine (2015) extends the idea of an ecological approach in his study Decomposed: a political ecology of music. 'a political ecology of music would study how the stuff of musical culture is made and possessed, dispossessed and unmade.'

Archer, W. K. (1964). On the Ecology of Music. Ethnomusicology, 8(1), 28-33. doi:10.2307/849769
Fried, Ch. & Raffaelli, D. G. (2010). Ecosystem Ecology: A New Synthesis. Cambridge: Cambridge University Press.
Gardner, R., Gora, T. & Cage, J. (Eds.). (1981) For the birds. John Cage in conversation with Daniel Charles. Boston, London: Marion Boyars, Inc. Available at https://monoskop.org/images/0/07/For_the_Birds_John_Cage_in_Conversation_with_Daniel_Charles_1981.pdf
Keller, D. L., & Golley, F. B. (Eds.). (2000). The Philosophy of Ecology. From Science to Synthesis. Athens: The University of Georgia Press.
Keogh, B. (2013). On the Limitations of Music Ecology. In Journal of Music Research Online 2013, 4/2013
Available at http://www.jmro.org.au/index.php/mca2/article/view/83/33
Odum, Eugene. P. (1971). Fundamentals of Ecology. Philadelphia: Saunders. (Original work published in 1913)
Fritjof Capra
Val Plumwood
Scores for WECHSELWIRKUNG