Dr Pia Palme, Principal Investigator and initiator of the project
is a composer and artistic researcher with a focus on experimental forms of music theatre. Known for her ecological and multidisciplinary concepts, her practice interacts with writing, movement, and visual art. Important music theatre works include ABSTRIAL (2013); the piece MY ROOM, UNTIL YESTERDAY (2017) developed with a group of seventeen young people; DUSK SONGS and MATTETOLINE (2019); the collaborative opera WECHSELWIRKUNG (2020) with dancer Paola Bianchi, soprano Juliet Fraser, and ensemble PHACE. The backbone of her work is the physicality of performance, a theme she regularly revisits as a musician with her bass recorders. Her collaboration with the composer Éliane Radigue led to the realization of pieces for bass recorder as part of Radigue's OCCAM collection. From 2019-2022 she directs the PEEK artistic research project On the fragility of sounds (PEEK AR 537 Austrian Science Fund FWF) at the University of Music and Performing Arts Graz, exploring, composing, and producing new formats of music theatre and composition. In this research, she cooperated with musicologist Christina Fischer-Lessiak and theatre scholar Irene Lehmann. Palme's music is presented worldwide and at festivals such as Wien Modern, Klangspuren Tirol, hcmf Huddersfield, Ars Electronica Linz, Ultima Oslo, Q-O2 Brussels. Her recognitions as artist include the Outstanding Artist Award of Austria (2015), scholarships and residencies such as from the Kone Foundation Finland (2022), Sound and Music UK, the City of Vienna, the Örö Residency Programme Finland, Uncool Residency Switzerland, and The Banff Centre of the Arts, Canada. 
www.piapalme.at

Dr. Irene Lehmann, Co-Researcher from March to September 2021,
studied Theatre studies, Comparative Literature and Philosophy at Freie University Berlin and completed her PhD on politics and aesthetics in Luigi Nono's experimental music theatre (Auf der Suche nach einem neuen Musiktheater. Politik und Ästhetik in Luigi Nonos musikthetralen Arbeiten zwischen 1960 und 1975, Wolke 2019). She pursued a post-doctoral research project on compositional and performative processes and non-linear temporalities in the interweaving of the performative arts at Friedrich-Alexander-University Erlangen-Nuernberg. She initiated and co-edited the book Staging Gender. Reflektionen aus Theorie und Praxis der performativen Künste (transcript 2019). On behalf of her research, she was a PhD fellow with Ev. Studienwerk Villigst, DHI Rom, DSZV Venedig and a PostDoc fellow at the Bavarian State Program for the Promotion of Women in Academic Research and Teaching. As a part of her current research project on Resonating Knowledges she engaged with artistic research projects including Pia Palme's On the fragility of sounds (KUG Graz, Austria) and Heike Langsdorf's Distraction as a Discipline (KASK Gent, Belgium). Lehmann is active as a guest lecturer at FAU Erlangen-Nuernberg, as an author, and as a dramaturgic advisor.
www.irenelehmann.com

Christina Fischer-Lessiak, Co-Researcher from March 2019 to February 2021,
born in Klagenfurt, is a musicologist, pop-musician, songwriter, event engineer, and cultural worker. She studied Musicology and Interdisciplinary Gender Studies at the Karl Franzens University of Graz, University of Music and Performing Arts Graz and Aarhus University/Denmark (BA, MA). In her academic work she focuses on aspects of gender in the fields of art and music. In 2018, she collaborated with Palme in conceiving an innovative research proposal, and from 2019 worked with the composer and co-researcher Pia Palme in their project On the fragility of sounds (funded by the Austrian Science Fund FWF) at the KUG University of Music and Performing Arts Graz. Here, she explored aspects of composition and performance, feminism and autoethnography. Currently, she works at the Coordination Centre for Gender Studies and Equal Opportunities (University of Graz) and the IG Kultur Steiermark.

Lena Hengl, Student Assistance,
is born in Freistadt (Austria), studies Musicology at the University of Performing Arts Graz and Karl Franzens University Graz. She also is a songwriter and musician. Since 2019, she works as student assistance in the library of the music aesthetics institute of University of Performing Arts Graz, and from January to June 2020 she assisted in the PEEK-Project On the fragility of Sounds. Further, she currently researches about contemporary female musicians of the right-wing scene in Germany and Austria.

COOPERATIONS & OUTREACH
University of Sydney | Prof. Liza Lim, Composing Women Programme
Monash University | Prof. Cat Hope, Sir Zelman Cowen School of Music
Monash University |Dr Louise Devenish, ARC Senior Research Fellow
mdw Universität für Musik und darstellende Kunst Wien
Lucerne University of Applied Sciences, Arts and Music, Sursee Campus, Luzern, Switzerland
MUK Private University of Music und Performing Arts, Vienna
University of Huddersfield, UK, School of Music, Conference Music and Democracy 2019
Konferenz Texte im Musiktheater, KUG 2021
University of the Arts London, CRiSAP
UNESCO Être Compositrice 2019
Ensemble PHACE Vienna
Ensemble Schallfeld, Graz
Ensemble airborne extended
KNM Ensemble Berlin, Tuning of the World Salon and Fahrbereitschaft Berlin
Radio OE1 ORF Zeitton & Zeitton extended
Radio OE1 ORF Radiokolleg
Radio OE1 ORF Kunstradio
echoraum Wien
echoraeume.at
Eavesdropping Symposium, London 2021
mdw Vienna, isaSCIENCE Symposium 2021
Festival Wien Modern 2020
Atelierhaus Schaumbad Graz
mica _ Music Information Centre Austria
GRiNM
International Federation of Theatre Research conference 2021
OENB Austrian National Library, Musiksammlung
aNOther Festival Vienna 2019
IMA Institut für Medienarchäologie
IMA Festival THE ART OF REPRODUCTION 2019
V:NM Festival für neue und experimentelle Musik Graz 2019
WUK Wien
Off-Theater Wien
The Banff Centre of the Arts, Canada
q-O2 Brüssel
Orpheus Institute, Ghent
KASK & CONSERVATORIUM School of Arts, Ghent
Forum Stadtpark, Graz
Uncool Artist Residency, Poschiavo, Switzerland 2020
Wolke_Verlag, Germany
Ventil Records, Austria

CONTRIBUTORS – a selection

Anna Clare Hauf
Ensemble airborne extended
www.caroline-mayrhofer.net/english/airborne-extended/
Ensemble Phace https://phace.at/
Ensemble Schallfeld www.schallfeldensemble.com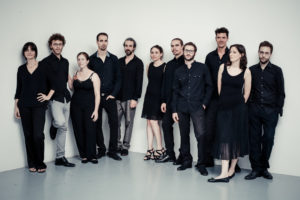 Paola Bianchi, choreographer and dancer, has been active on the contemporary dance scene since the late eighties. She collaborates with musicians, writers, video artists, film and theatre directors. With her performances Paola participates in many international contemporary dance and theatre festivals. She is also a video artist; her video works have been presented in many international video art festivals. In 2009 Paola founded [collettivo] c_a_p, a collective of choreographers and scholars, engaged in the spreading of contemporary dance. She leads choreographic research workshops and lectures at some Italian universities. Paola has been artistic direction of some festival. In 2014 her book Corpo Politico _ distopia del gesto, utopia del movimento, was published by Editoria & Spettacolo (curators: Silvia Bottiroli and Silvia Parlagreco). For a few years now, she has focused her research on the relationship between descriptive word and dance as a way to "transmit" archive of postures, a process that is generating a series of choreographic actions.
Foto: ©Margherita Masè
www.paolabianchi.com
Molly McDolan (Basel/Vienna), a specialist in historical oboes, completed her studies at the Schola Cantorum Basiliensis (Switzerland), an interdisciplinary institute for the historically informed performance of Early Music, following studies at the University of Southern California (USA) and the Royal Conservatory of the Netherlands (The Hague, NL). She is an active performer and advocate for her instruments in contemporary music. She has lectured on her analytical and performance techniques at the University of Basel (Switzerland), Aarhus University (Denmark), soundSCAPE Festival (Italy), and SoundCheck – Festival for Performative Philosophy (Germany). Recordings for Edition RZ and state radio throughout Europe. Solo performances at Wien Modern, Documenta 14 (Athens), Klangspuren, Skaņu Mežs – Festival for Adventurous Music (Latvia), and Der Sommer in Stuttgart.
www.mollymcdolan.com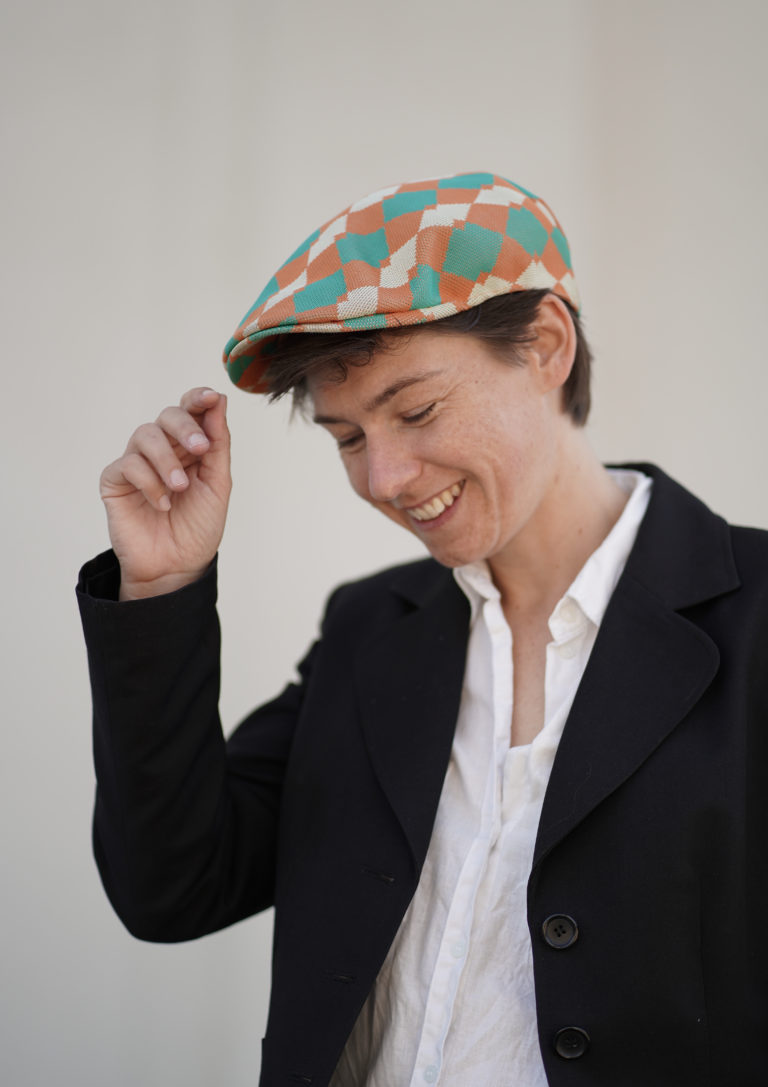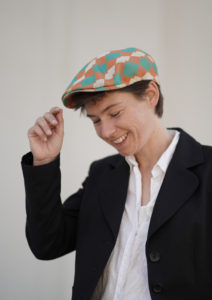 Juliet Fraser Soprano Juliet Fraser has avrepertoire dominated by the very old and the very new. She regularly appears as a guest soloist with contemporary music ensembles Musikfabrik, Klangforum Wien, Ensemble Modern, Plus-Minus and Talea. She is also a core member of EXAUDI vocal ensemble, which she co-founded with composer/conductor James Weeks in 2002. Juliet is an active commissioner of new music and has worked particularly closely with composers Michael Finnissy, Bernhard Lang, Cassandra Miller and Rebecca Saunders. Premieres this season include new solo works by Naomi Pinnock, Sivan Eldar, Cassandra Miller, Rebecca Saunders and Christopher Fox at festivals such as Essen NOW!, Huddersfield, Maerzmusik, Aldeburgh, Manifeste and TIME:SPANS in New York. Her discography includes Morton Feldman's Three Voices (Hat Hut), Bernhard Lang's The Cold Trip, part 2 (Kairos), Michael Finnissy's Andersen-Liederkreis (Hat Hut), a binaural recording of Milton Babbitt's Philomel (all that dust), and portrait discs of Cassandra Miller (all that dust) and Frank Denyer (another timbre). A new CD of solo works written for her by Lisa Illean, Sivan Eldar, Nomi Epstein and Lawrence Dunn has just been released on the HCR label. Juliet is the founder and artistic director of the eavesdropping series in London, and co-director with Mark Knoop and Newton Armstrong of all that dust, a new label for new music.
Foto ©Dimitri Djuric
www.julietfraser.co.uk/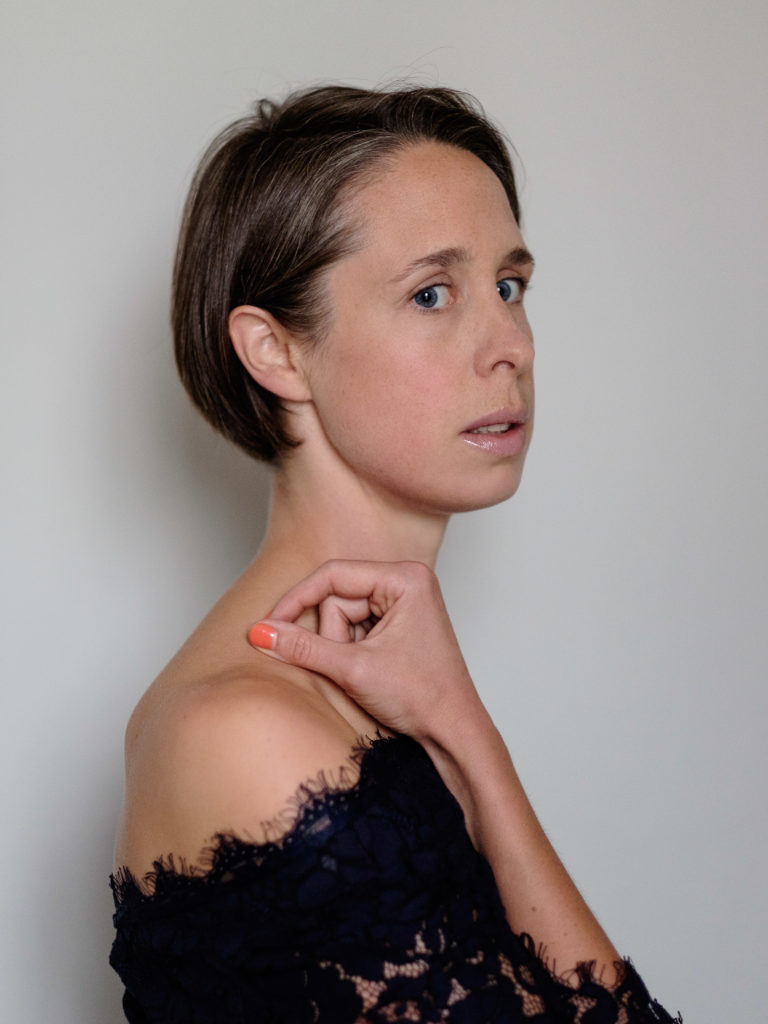 Sonja Leipold – harpsichordist for early & contemporary music education: flute and piano at the Mozarteum Salzburg, and harpsichord and basso continuo at the University of Music Vienna.
performances: Focusing on early and contemporary music, she regularly performs as a soloist, basso continuo-player and with her own ensembles at renowned concert festivals all over Europe and Asia, such as: Konzerthaus, Radiokulturhaus und Musikverein Wien, Wien Modern, Theater an der Wien, musikprotokoll Graz, Carinthischer Sommer, Donaufestwochen Strudengau, Innsbrucker Festwochen, ACF London, Harpsichord Festival Tallinn, Peking May Festival, Royal Music Festival Stockholm, Qarajew Festival Aserbaidschan, November Music Days Netherlands, Été musical du Bergerac, Music tribune Opatija, Kalv Festivalen, Muzyka Dawna Warschau, Geiger Festival Gothenburg, Poznan Spring, Odessa Classics, Bouquet Kyiv Stage, Toblacher Festwochen, Stanislavsky Theatre Moscow, National Opera Athens, Hwakang Arts Taipei, New Works Calgary, Vancouver New Music…
As a soloist she recently appeared with Vienna Symphony Orchestra and Wiener Kammerorchester, she is regularly asked to perform with ensembles like Bachconsort Wien, dolce risonanza, Capella Leopoldina, Phoenix Baroque Austria, Baroque Ensemble of Vienna Symphony Orchestra, reconsil, MusikFabrikSüd, Tonkünstlerorchester…
Contemporary music: Sonja Leipold is working with composers from all over the world, so far she has commissioned more than 100 works (solo & ensemble, with&without electronics & media), with performances in more than 30 countries (see also the ensembles: "duo ovocutters" and "airborne extended").
Awards: by the Austrian Ministry of Culture (for her programme "perspectives of the harpsichord"), prize-winner at the international harpsichord competitions Bologna 2011, Fidelio 2012, Annelie de Man 2012. In 2013 she was awarded a fellowship both for her research in baroque music and for her contribution to contemporary harpsichord repertoire and founded the ensemble "les roses sauvages", which performs music by female composers of the 17th and 18th century. Her ensembles "duo ovocutters" and "airborne extended" are currently official Austrian cultural ambassador for contemporary music (2016-2019).
Teaching: Since 2015 Sonja Leipold teaches at the University of Music and Performing Arts Vienna. She works as an accompanist and chamber music teacher at ITAM Linz (with Emma Kirkby), International Summer Academy Vienna (with Barthold Kuijken), and Theater an der Wien (with N. Harnoncourt). As a guest lecturer for contemporary harpsichord music Sonja Leipold regularly gives masterclasses at various universities such as Chinese Cultural University Taipei, Tchaikovsky Conservatory Moscow, Lipinski-Academy Wroclaw, Kunstuniversität Graz, Bruckneruniversität Linz, Royal Academy of Music Aarhus, University of Haifa, Bar Ilan University Tel Aviv…
Audio/video: She participated in international CD-, radio and filmproductions, among them the international film "LICHT" (Barbara Albert, 2017) for which she was asked to record the complete solo- and chamber music work of Maria Theresia Paradis.
artistic director: since 2019 she is president of IGNM/ISCM Austria.
Foto ©Inger Andersson
www.sonjaleipold.net
Ana Inés Feola – Historical Oboe, Recorder
Ana Inés Feola is a Vienna-based player of historical oboes and recorders. She studied the recorder at KUG Graz and historical oboes in Vienna and Amsterdam. In 2015, Ana Inés was chosen as one of two oboists for EUBO's (European Union Baroque Orchestra) 2015/2016 season under the direction of Lars-Ulrik Mortensen, Rachel Podger and Maggie Faultless.
Ana Inés regularly plays with important orchestras focusing on the interpretation of early music such as Internationale Bachakademie Stuttgart, Bach Consort Wien, Capella Leopoldina, Wiener Akademie, barucco, dolce risonanza and Neue Hofkapelle Graz and had the chance to work with Il Giardino Armonico and Irish Baroque Orchestra and distinguished conductors such as Giovanni Antonini, Rüdiger Lotter, Alfredo Bernardini, Chiara Banchini, Hans-Christoph Rademann, Stefan Gottfried and Atilio Cremonesi (photo ©Theresa Pewal).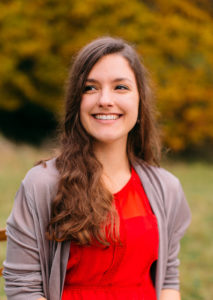 Christina Bauer works as a sound designer in the field of contemporary and experimental music.
She has collaborated with various ensembles and festivals, such as Neue Oper Wien, Wien Modern. Salzburger Festspiele, Wiener Philharmoniker, Black Page Orchestra. Klangforum Wien (photo ©Markus Sepperer).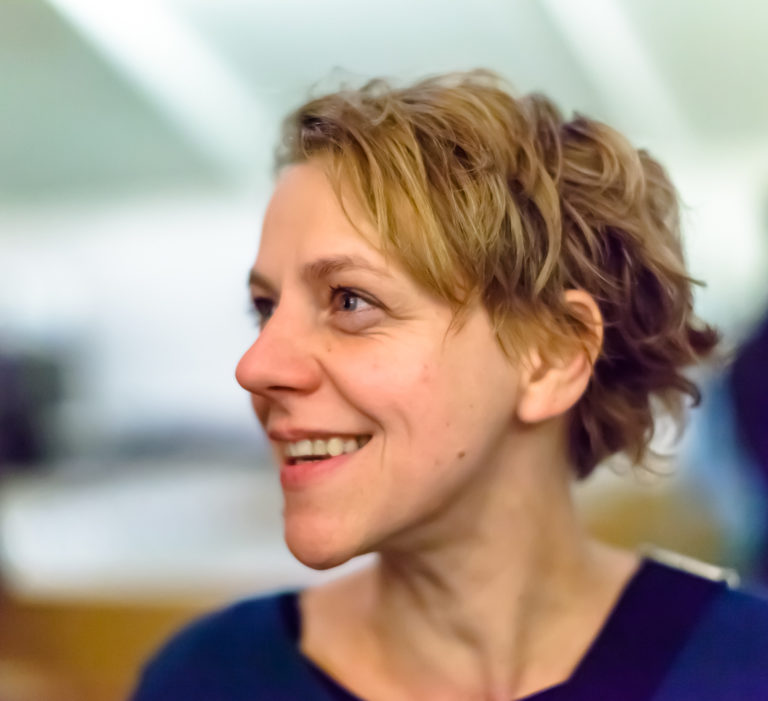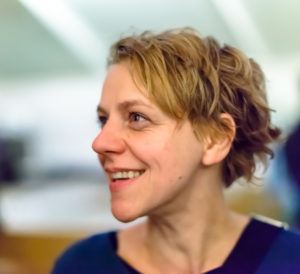 Manuel Alcaraz Clemente is a Spanish percussionist based in Graz, Austria, specializing in the interpretation of contemporary music. He ist mainly active as a soloist, chamber and ensemble musician, as well as in the more experimental fields.
In 2013 he was awarded the 1st prize in Percussion at the Jeunesses Musicales National Competition in Spain. Since then, his versatility ranges from playing classic contemporary music repertoire for percussion, to regularly working with young composers, who are recognized in the international contemporary music scene for the creation of new pieces and innovative interpretations. Since 2016, he has been a regular member of Ensemble Schallfeld, a contemporary music ensemble based in Graz, Austria.
He plays regularly with contemporary music ensembles and Orchestras such as Klangforum Wien, Lucerne Festival Alumni, Mdi Ensemble, Ensemble Zeitfluss, Stavanger Symphony Orchestra, Drumming percussion group, Ensemble Barcelona 2016 and the Graz Philharmonic Orchestra among many others. He has also offered workshops and masterclasses at different Universities and Music Schools in Austria, Portugal, Spain and Slovenia. Moreover, In the season 2017-2018, Manuel participated on the Project "Young Performance- NOMOZART", produced by Lucerne Festival and directed by choreographer Maged Mohamed.
In addition, he has performed in several festivals including the Lucerne Festival, Wien Modern, Internationale Ferienkurse für Neue Musik Darmstadt, Klangspuren Schwaz (Tirol), Afekt Festival (Estonia), Impuls Festival and Steirischer Herbst (Graz), Huddersfield Contemporary Music Festival,Festival Roma Europa (Italy), Festival Grec, Quincena Donostiarra and ENSEMS (Spain).
Since 2019 Manuel is Marimba One™ Educational Artist.
Foto: ©Nicolae David
www.manuelalcarazclemente.com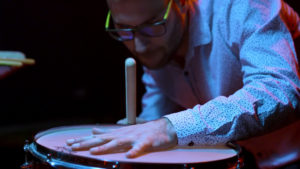 Annette Schönmüller www.schoenmueller.at
photo ©Lena Kern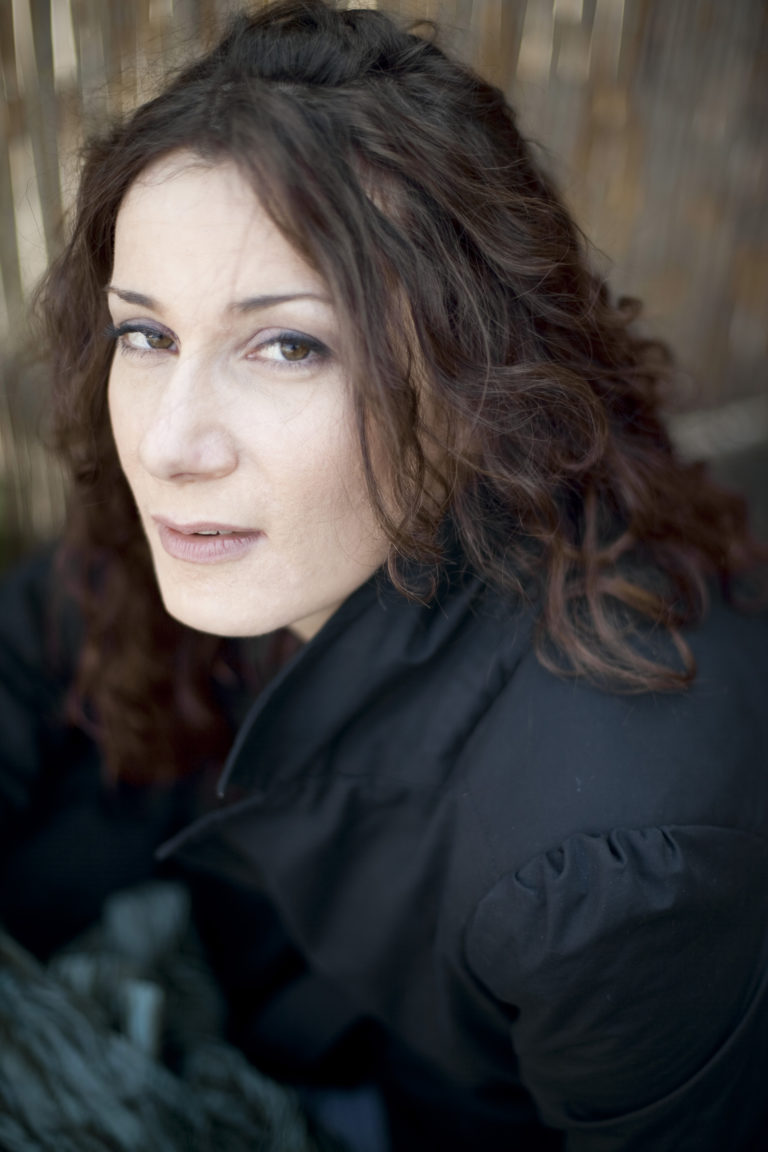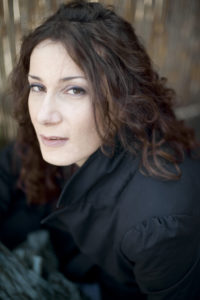 Margarethe Maierhofer-Lischka (*1984 Regensburg) is a musician, researcher and sound artist currently living in Graz. She studied double bass, musicology, interdisciplinary art and contemporary music in Dresden, Rostock, Zurich and Graz and in 2020 completed her dissertation on auditory staging in contemporary music theatre at the University of Music and Performing Arts in Graz. She is one of the founding members of Ensemble Schallfeld, with which she performs worldwide. She loves to think and work in sound and text across different media. Her work has been awarded scholarships from the BKA Austria as well as the Theodor-Körner-Preis 2018.Foto ©Tiange Zhou
https://suonoreale.mur.at/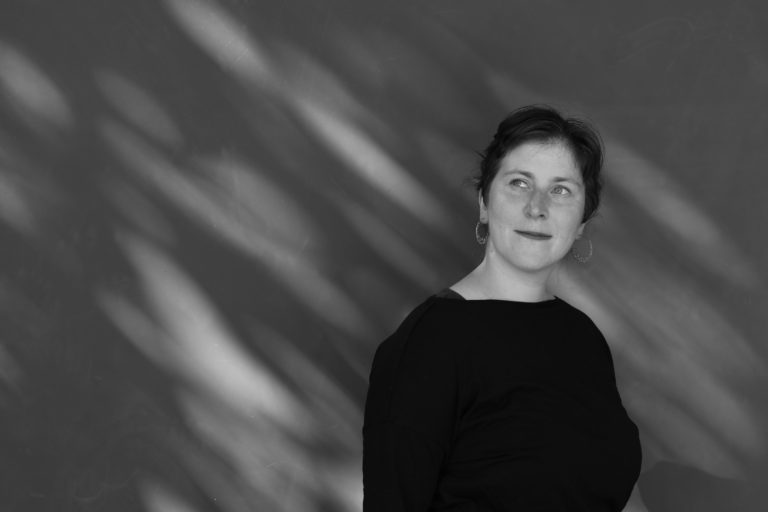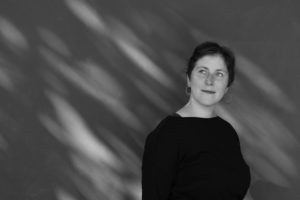 Séverine Ballon Cellist and composer, deeply engaged in the development of her repertoire, Séverine Ballon's practice draws as much on key works from the repertory as on her numerous collaborations with composers, working in the intimacy of the fabric of sound. She has premiered many solo works, including those by Rebecca Saunders, Chaya Czernowin, Mauro Lanza, Francesca Verunelli, Marianthi Papalexandri-Alexandri. She studied the cello at the Hochschule für Musik in Berlin and in Lübeck with Joseph Schwab and Troels Svane. In 2004-2005 she was 'academist' at the Ensemble Modern (Internationale Ensemble Modern Akademie). She perfected her contemporary cello technique with cellists Siegfried Palm, Pierre Strauch and Rohan de Saram. In 2005-2006 she was solo cellist of the Toulouse Chamber Orchestra, but subsequently decided to concentrate on contemporary music and on the premiere of new works. In 2008-2009 she was resident artist at the Akademie Schloss Solitude in Stuttgart. Thanks to the Harvard French Scholarship Fund and an Arthur Sachs grant she was a fellow at Harvard University in 2014/15, and in 2016-2017 she was a Visiting Artist at CCRMA/Stanford University. Her solo CD, 'Solitude', was released on label Aeon/Outhere in 2015 and her debut-CD as a composer 'Inconnaissance' was released on the label All That Dust. She composed and performed the original score for the feature-length film The Ornithologist (2016) by João Pedro Rodrigues.
Foto ©Yves Tremorin
www.severineballon.com/

Elisabeth Schimana
Since the 1980s the musician and composer Elisabeth Schimana has been active as one of the Austrian female pioneers of electronic music with projects marked by a radical approach and equally unconventional aesthetics. After completing vocal training, she earned degrees in composition, computer music, musicology, and ethnology. She has worked intensively with the theremin in Moscow and with the Max Brand Synthesizer in Vienna. Not only has she created countless radio works in cooperation with ORF Kunstradio but numerous sound installations and interdisciplinary and performative projects as well. Her concepts for experimental set-ups fathom the social field and put to the test new ways of interacting musically on the Internet. In her artistic work, Schimana examines questions of space, communication, or the body in its presence or absence, especially the imparting of compositional concepts (scores), which gives rise to completely new approaches that experimentally explore how we hear and demand a heightened musical presence on the part of the performer. Her probing approach also led her to found the IMA Institute of Media Archeology, which has dedicated itself to acoustic media at the analogue/digital interface and to the subject of women, art, and technology since 2005. Schimana's award-winning and internationally performed work spans the gamut of composition and free playing, is inextricably bound to her as a live performer, makes reference to historical positions, but resists all attempts at categorization, and stands out, strikingly and reduced, with tremendous intensity.
Foto: ©Angela Koch
www.elise.at

Julia Eckhardt is a musician and organiser in the field of the sonic arts and at the intersection of composed and improvised music. She is a founding member and artistic director of Q-O2 workspace in Brussels, for which she conceptualized different thematic projects such as Field Fest, Tuned City Brussels, Interpretations., the other the self, //2009//- what do you make of what I say, DoUndo/Recycling G, Abstract Adventures, De Tijd is Rond, Speling. As a performer of composed and improvised music she has collaborated extensively with composer Éliane Radigue, next to other artists such as Phill Niblock, Pauline Oliveros, Jennifer Walshe, Wandelweiser-composers, Rhodri Davies, Taku Sugimoto, Manfred Werder, Angharad Davies, Lucio Capece, Manu Holterbach, Anne Wellmer, Carol Robinson, several of them being represented on recordings.She has been teaching and lecturing at Lemmens Institut (Leuven), Transmedia (LUCA Brussel) and La Cambre (Brussels). She is author of The Second Sound, conversation on gender and music (umland), Grounds for Possible Music (Errant Bodies), The Middle Matter – sound as interstice, and Éliane Radigue – Intermediary Spaces/Espaces intermédiaires.
Foto: ©Graham Hardy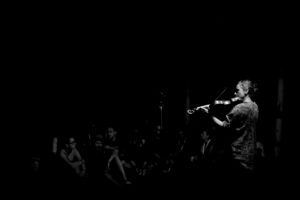 Susanne Kirchmayr aka Electric Indigo works as musician, composer and DJ. Her name stands for the intelligent interpretation of techno and electronic music. She started her DJ career 1989 in Vienna and worked at the legendary Hard Wax record store in Berlin from 1993 to 1996. In 1998 she founded female:pressure, the international network for female*, non-binary and transgender artists in electronic music that was awarded with an Honorary Mention at Prix Ars Electronica 2009. She feels equally at home in the Berghain DJ booth as on the live stages of Europe's and North America's most adventurous festivals. Electric Indigo's compositions premiered at festivals like Wien Modern, CTM and Heroines of Sound. Imbalance Computer Music released her 2018 debut album 5 1 1 5 9 3. Her latest album Ferrum was released with Editions Mego in March 2020 (photo ©Bernd Preiml)
www.indigo-inc.at/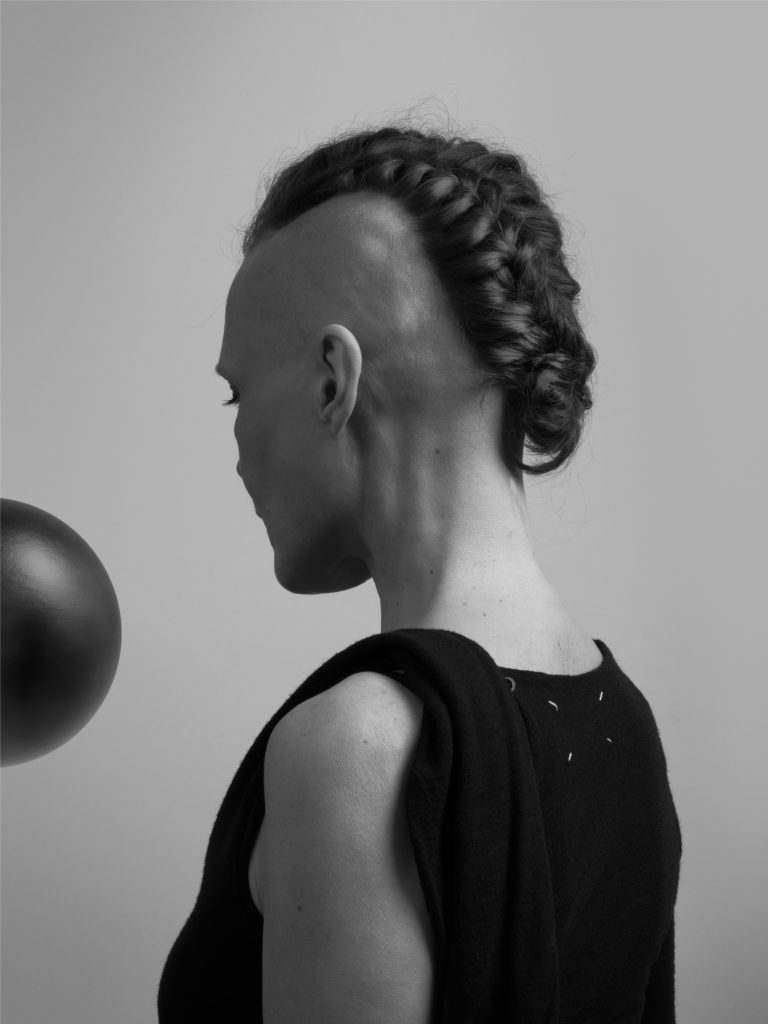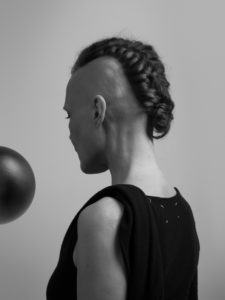 Elaine Mitchener Born and raised in East London of Jamaican heritage, Elaine Mitchener is a contemporary vocalist, movement artist and composer, who encompasses improvisation, contemporary/experimental music theatre and dance. She studies singing with Jacquline Bremar. She has performed at numerous leading UK and European venues and festivals including Bimhuis/Holland Festival, Café Oto, 56th Venice Biennale, Borealis Festival (Norway), Maerzmusik (Berlin), Counterflows (Edinburgh), Rewire Festival (The Hague). Her sound works are held in a collection at Darmstadt Festival. Elaine has worked and collaborated with numerous leading artists including Moor Mother, Hamid Drake, Van Huynh Company, Apartment House, David Toop, London Sinfonietta, Steve Beresford, Christian Marclay, Phil Minton, Ensemble Manufaktur für aktuelle Musik, George E. Lewis, William Parker and Alexander Hawkins. Mitchener was one of three artists shortlisted for the Singer Award in the Royal Philharmonic Society Awards 2019; a selected artist for the British Art Show 2020/21, a Rauschenberg Residency Artist-inResidence 2020 and in 2021 a Civitella Ranieri Fellow.Foto ©Dimitri Djuric
www.elainemitchener.com/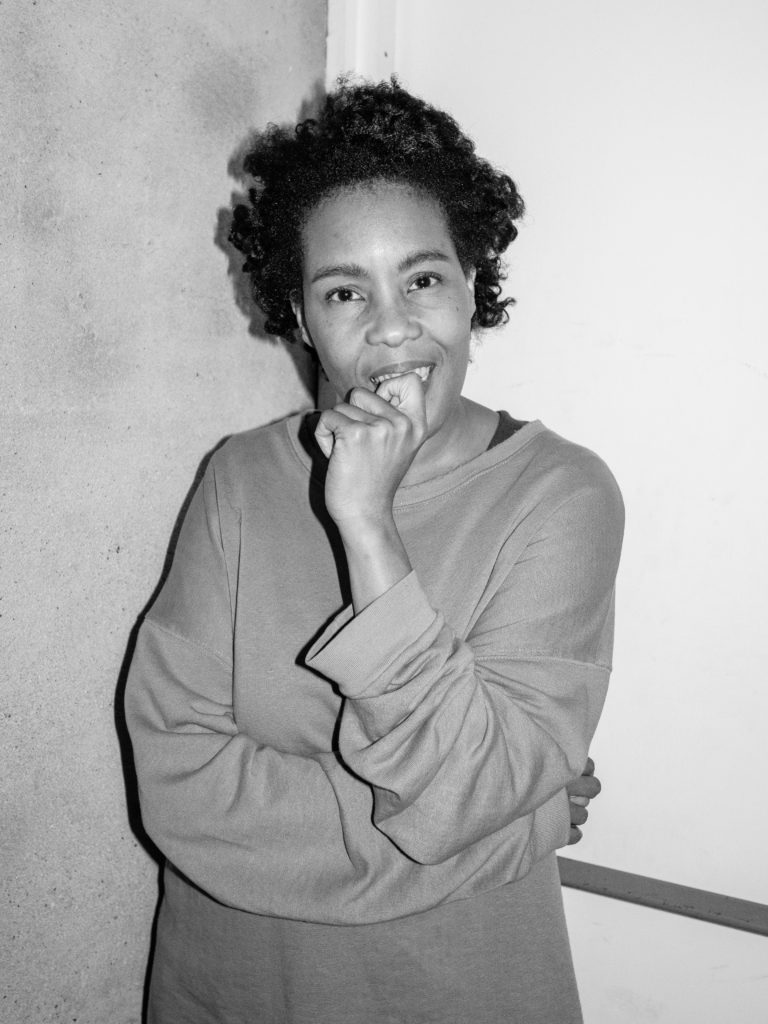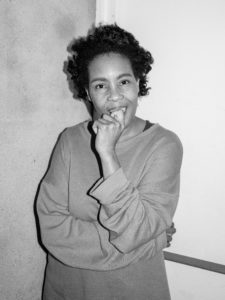 Veza Fernández (*1986) is a dance, voice, and performance artist interested in the political and poetic potential of the eclectic-expressive, navigating different genres, formats, institutional and underground scenes. She is a queer feminist artist who works with the many voices that form a unity, in a sensual togetherness that encourages difference in care. She works with extreme vocal and physical states in order to challenge what is considered as beautiful. She studied English and Spanish Philology and worked as high school teacher. In addition, she is an actress, stand up comedian, singer, poet, and party lover. Her Solo piece Calamocos or my grandmother was a poet who could not write was awarded with the Best OFF Styria audience prize in 2014. She was awarded with the danceWEB scholarship (ImpulsTanz Vienna) in 2015 and in 2016 with the Stadt Graz Outstanding Artist Award. She is currently enrolled in the renowned DAS Choreography Masters Programm in Amsterdam where she is developing her practice of the "messy polyphonies" (photo ©Lau Lukkarila).
www.veza.at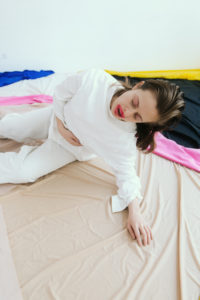 ADVISORY BOARD
Prof. Dr. Liza Lim, composer, University of Sydney
Dr. Susanne Kogler, musicologist, KUG Graz
Dr. Rosemarie Brucher, gender studies and theatre studies, Prorektorin der MUK Musik und Kunst Privatuniversität der Stadt Wien