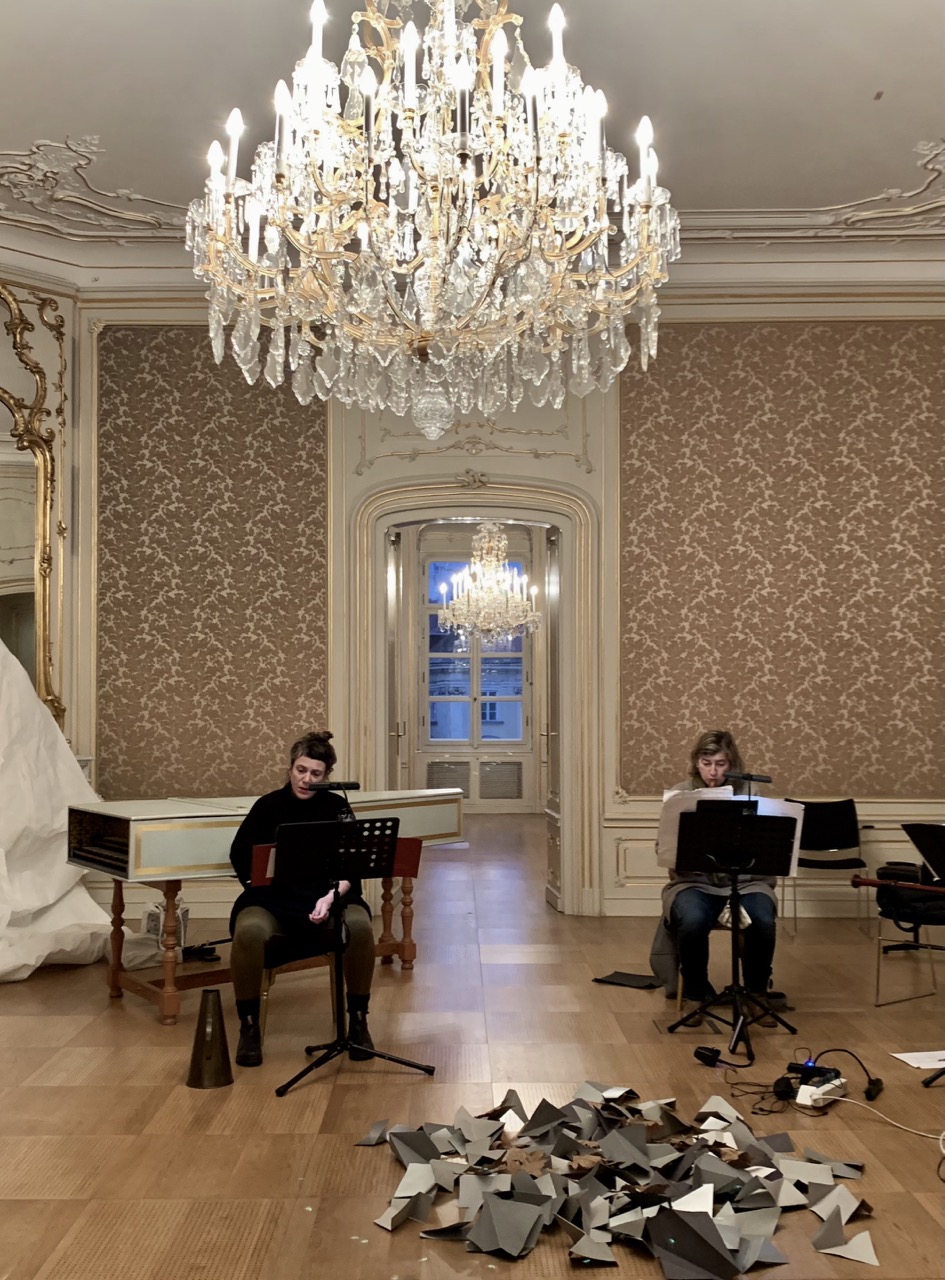 a piece for mezzo, ensemble, and electronics (Palme 2020) – 45′
with:
Anna Clare Hauf, mezzo soprano
Molly McDolan, oboe da caccia & baroque oboe
Pia Palme, bass recorder, electronics, voice
Ensemble airborne extended:
Caroline Mayrhofer, recorders / Elena Gabbrielli, bass flute / Tina Žerdin, harp / Sonja Leipold, harpsichord
remixing several recent compositions and improvisations, this piece was put together on the occasion of a Portrait Concert at the Austrian National Library. It contains Wenn, dann zu Herz (2019) for mezzo soprano, recorders, bass flute, baroque oboe | Kreidebleich (2020) for harpsichord with a quartertone scordatura | Pieces for harpsichord (2020) | Musterbuch (2016) for mezzo soprano with a throat microphone | Aus der Nähe (2019-2020) for oboe da caccia solo | Frostfarben (2020) for harp | Electronic track Wechselwirkung stereo version (2020) | texts (2018 – 2020) and bass recorder improvisations by Pia Palme.
Die Kompositionsarbeiten wurden gefördert vom FWF Wissenschaftsfonds im Rahmen des künstlerischen Forschungsprojektes PEEK AR537 On the Fragility of Sounds. Das Projekt ist an der KUG Universität für Musik und Darstellende Kunst am Zentrum für Genderforschung verortet.
Weiters Dank an den SKE Fonds, an die Kulturabteilung der Stadt Wien, an das BMKÖS Abteilung Musik sowie Kunstradio OE1 für die Unterstützung.