Concept for a piece for harpsichord solo,
for an instrument with two manuals,
with a microtonal skordatura
and a video projection, onto the lid which is wrapped in crispy white paper.

Here is a sneak preview of first score page:
The collection of minerals at the Naturhistorisches Museum Wien that inspires the piece. I visited the museum in December 2020, when, during a brief interval, it was opened for the public.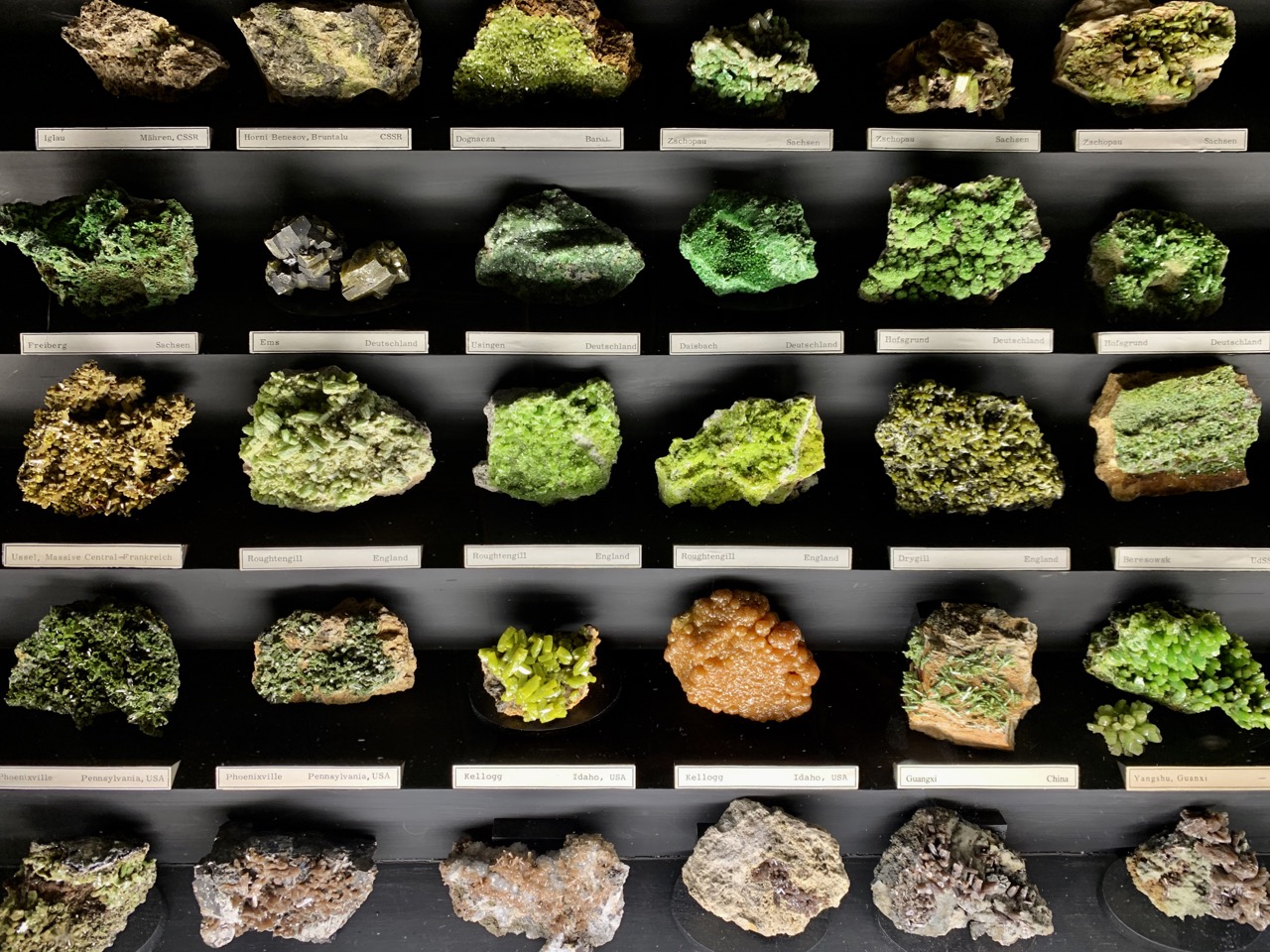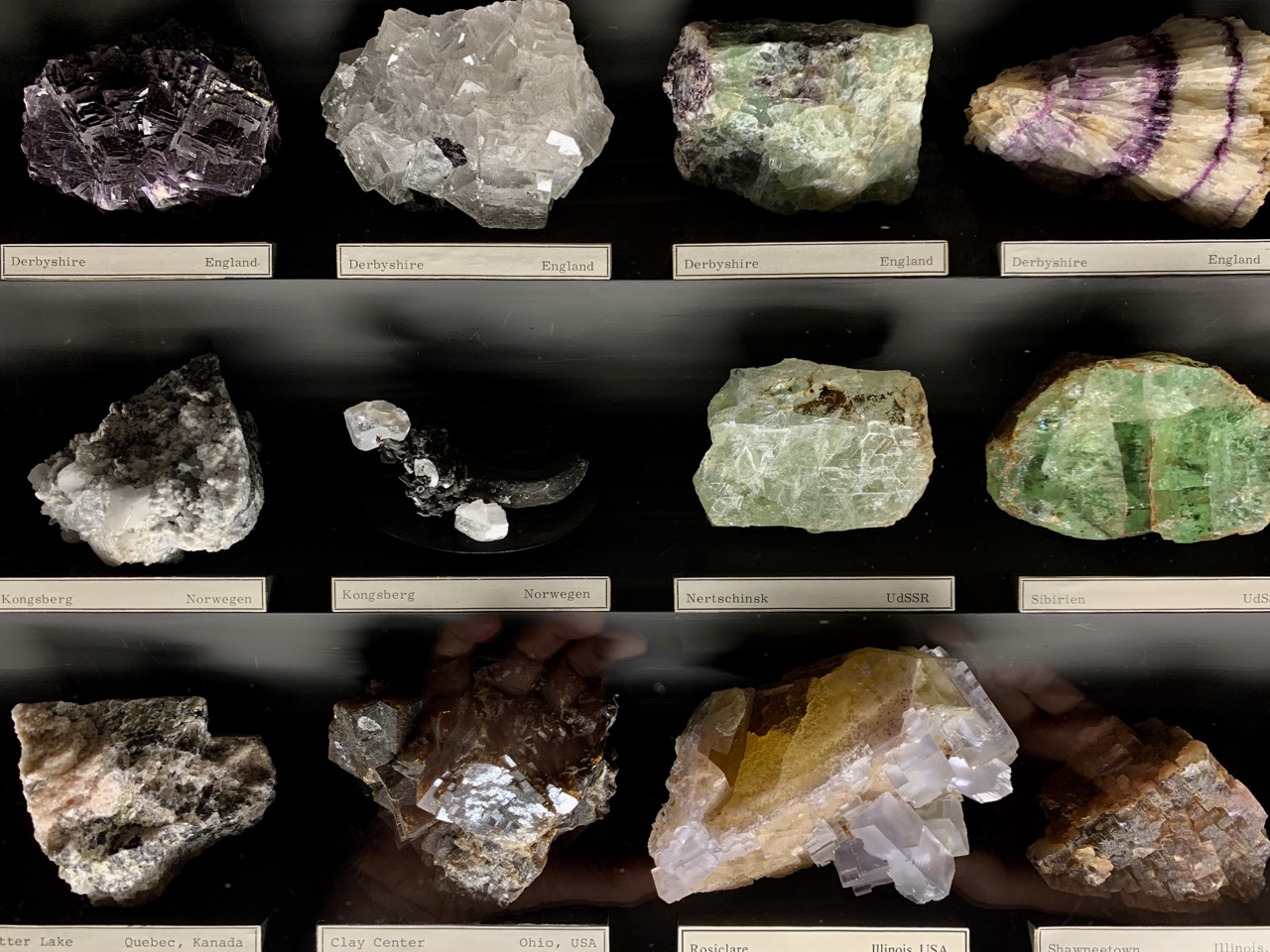 This picture shows the first experiments with wrapping the lid of the harpsichord, at echoraum Vienna in January. Sonja Leipold prepares the instrument.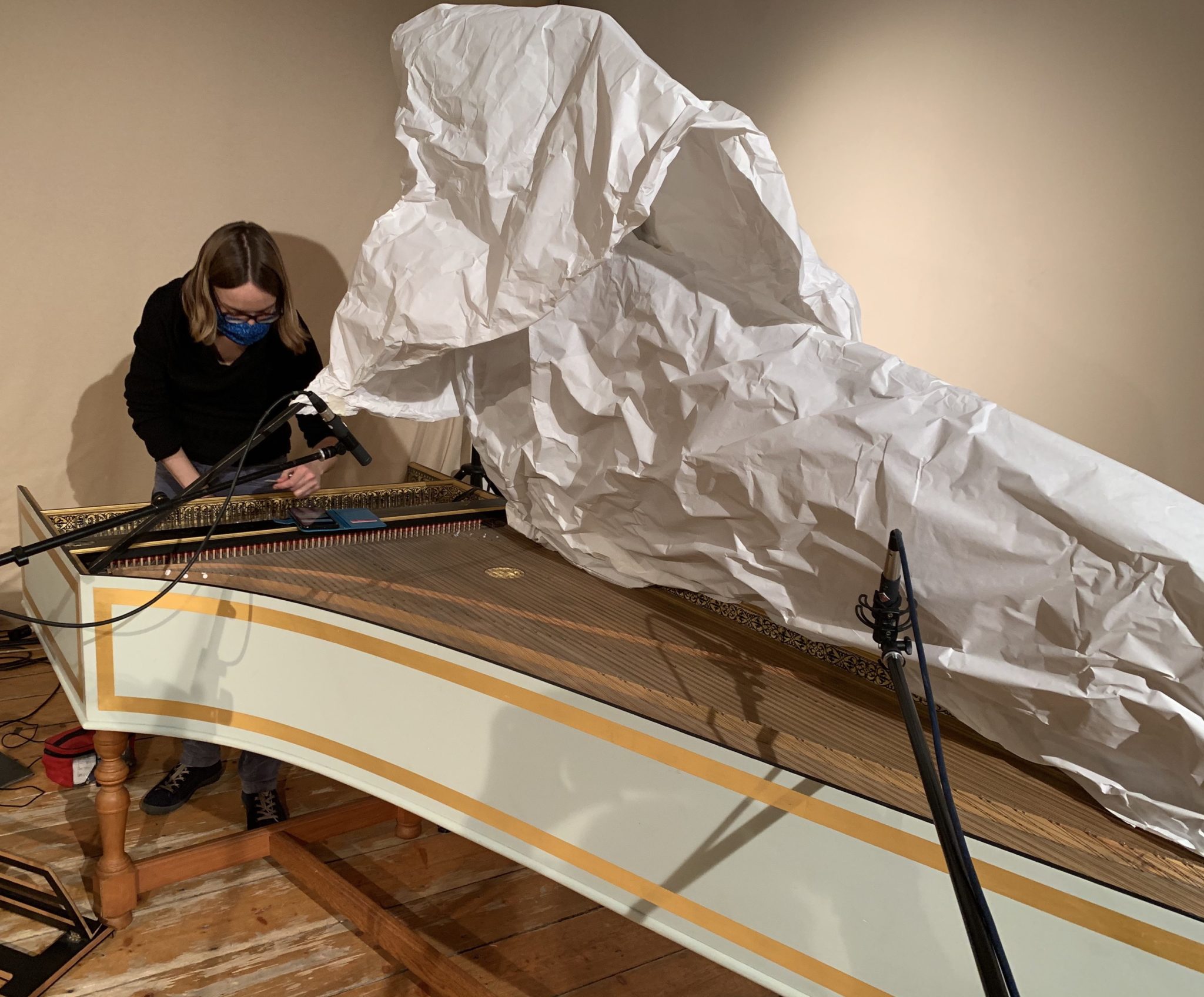 This is what a video projection looks like; it is not the video that I will use for the planned piece, however.